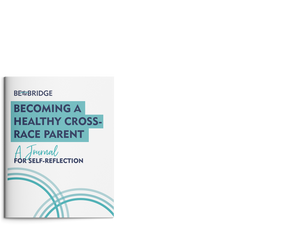 This journal is a companion to Be the Bridge Transracial Adoption: Foundational Principles for Healthy Cross-Race Parenting.  By completing the prompts in each section, you will reflect on the concepts presented in the Guide and have space for self-reflection and develop a thoughtful plan of action.  It is also an excellent addition to group discussions with other transracial adoptive parents or professionals.  
This is a downloadable PDF.  
You are purchasing a single-user license of the guide that includes downloading and printing for individual, personal use. Printing multiple copies to share with others, or sharing the PDF file electronically with others, is prohibited.  Please contact gina@bethebridge.com for information about group licensing and group discounts.  This is a digital item that cannot be returned or exchanged.