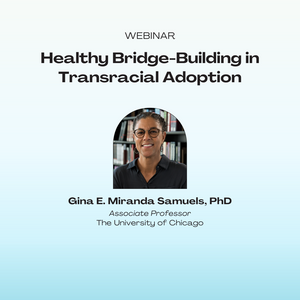 Learn from Dr. Gina E. Miranda Samuels, Associate Professor at The University of Chicago, about healthy bridge-building in transracial adoption and multi-racial identity development.
As a Black, mixed race woman who was transracially adopted, and a former child welfare social worker, Dr. Samuels' scholarly work is distinct and deeply informed by the dual expertise of her professional and personal backgrounds.  
Join Tiffany Henness, BTB TRA Educator, as she engages Dr. Miranda Samuels in this important conversation.